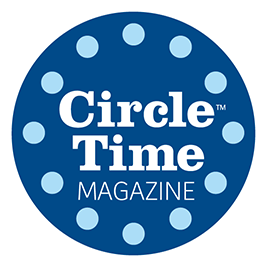 Season 1, Episode 4: Patterns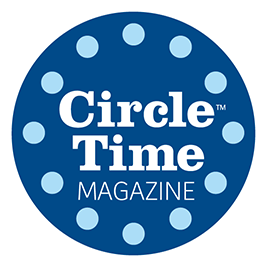 Season 1, Episode 4: Patterns
Moving to the Beat! – Let's Learn About Patterns in Early Childhood Math
Our fourth episode focuses on pattern concepts in early childhood.
Join us as we:
Review key concepts and skills related to patterns in math.
Explain how young children experience patterns as they move along the learning pathway.
Examine the meaningful ways that children learn math concepts through play.
Provide strategies to increase pattern-learning opportunities through music and movement activities.
Circle Time Magazine: Download your copy!
Download the magazine for suggestions on how to use the materials shown in the Try It Out segment on the show. You can also view it online.
STARS credits are available for each episode. To receive STARS credits complete the evaluation associated with each episode.
Learning Trajectories
Reference this learning trajectory to understand the big ideas around math concepts, developmental progressions, and to get some suggestions for planning instruction.
Supplemental Resources
Patterns Video Clips from the National Center on Quality Teaching and Learning.
Watch these educators demonstrate strategies for engaging preschool aged children in learning about patterns.

Everyday Fun with Patterns from Too Small to Fail:
Watch this video for more information about how children develop their understanding of patterns, or download the handout for related activities to try and share with families.
Who is Napping? from The Erikson Early Math Collaborative.
Watch this graphing lesson to see how skilled educators prompt children to identify and describe patterns in the book The Napping House by Audrey Wood. Access the links beneath the clip to explore big ideas related to patterns in math.
Coaching Corner
Set goals, observe practices, and give feedback with these number and counting coach tools:
Share your new skills with your coach and peers by uploading video of your new math practices to the Coaching Companion. www.cqelcoach.org
Please contact us at ctmag@uw.edu if you have questions about Circle Time Magazine. Like us on Facebook and Instagram to stay connected to our latest work!
Want more of Circle Time Magazine?
We've got whole collection of episodes for you to dive into. Check out more of Season 1.
Find us on social media or in your inbox.