Seattle Times: Meaningful Makeover brings a Reality-TV Spin to Early Learning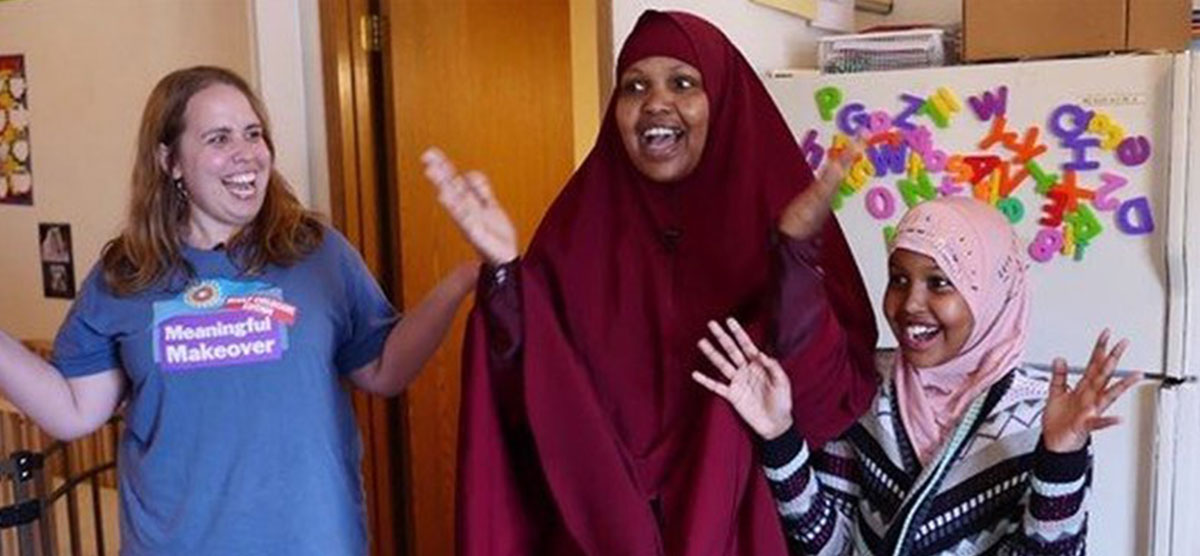 In the third episode of "Meaningful Makeover," a web series about improving early childhood care environments, Faduma Muse, owner of Ayan Family Childcare in Seattle, reacts to her newly transformed space. (Photo courtesy of University of Washington Cultivate Learning)
A web series from the University of Washington's Cultivate Learning shows easy and affordable ways to create a space for young children that is conducive to learning.
By Dahlia Bazzaz, Education Lab engagement editor
Want to create a space that beckons young children to learn? There's a reality show for that.
Put together by a group of early-childhood-education experts (and home-improvement-show enthusiasts) at the University of Washington, "Meaningful Makeover" is a web series centered on low-budget makeovers of early-learning spaces in the Puget Sound region.
It's got all the telltale signs of a show like "Extreme Makeover: Home Edition" — there's a friendly host, confession cams with key characters and a big reveal at the end — but with a budget of less than $1,000. [Read more...]