Credits that count and degrees that matter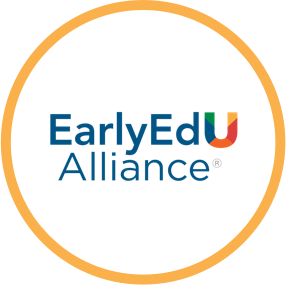 Credits that count and degrees that matter
The Early EdU Alliance is committed to transforming teacher preparation in the field of early learning. This is achieved, in part, with early childhood experts providing high-quality college degree programs that are accessible, affordable, relevant, and effective for current and prospective early learning professionals. To help teachers get the skills they need to succeed, we have developed a complete suite of competency-based higher ed courses, built with an intentional teaching framework. These courses are provided for free to Alliance members who are teaching them in-person. They are also available online in colleges and universities across the country.
The Office of Head Start
The Bill & Melinda Gates Foundation
First 5 California
Christine Maxwell, Ph.D.
Sue Russell
Lea Austin, P.Ed.
Sharon Lynn Kagan. Ph.D.
Pam Winton, Ph.D.
Scott McConnell, Ph.D.
Mary Louise Hemmeter, Ph.D.
Sarah R. Lytle, Ph.D.
Eboni Howard, Ph.D.
LaRue Allen, Ph.D.
Karen LaParo, Ph.D.
Deborah Mathias
Lori Connors-Tadros
Libby Doggett, Ph.D
Find us on social media or in your inbox.