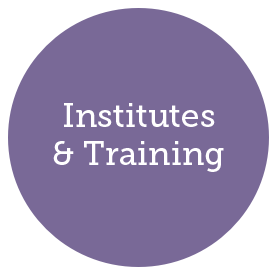 Our institutes and trainings bring together experts in the field of early childhood education and expanded learning opportunities to inspire best practices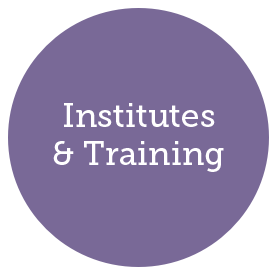 Our institutes and trainings bring together experts in the field of early childhood education and expanded learning opportunities to inspire best practices
Cultivate Learning held its first Quality Institute in 2013. Since then, we have continued to conduct these Institutes across Washington State. Bringing together family early education providers, coaches, teachers, program directors, faculty, and wrap-around service providers to advance quality learning for all children in the State of Washington, Quality Institutes offer high-quality, multilingual professional learning, and networking opportunities for  participants.
Institutes are an opportunity for team building, community connections, and earning STARS and Clock hours. Skills-building workshops and session topics range from improving instructional support to incorporating developmental screenings. Themes include positive behavior support, STEM education, social emotional learning, restorative justice, leadership training, infant and toddler care, engaging interactions, how to use tools like Creative Curriculum and Teaching Strategies Gold, and how to create high-quality learning environments. Sessions are offered in English, Spanish, and Somali. We provide additional translation services upon request.
In partnership with the Department of Children, Youth & Families, Child Care Aware of Washington, and the Bill & Melinda Gates Foundation, we offer Creative Curriculum training for every role in the field, including educators, family child care providers, administrators, directors, and coaches who participate in Early Achievers.
Upcoming Institutes & Training
Due to the recommendations of the Centers for Disease Control and the Governor's Stay-at-home order, Cultivate Learning will be postponing the in-person Positive Behavior Support Quality Institute previously scheduled for May 28-31, 2020. We are working closely with our partners to monitor evolving recommendations from public health officials for holding events during the COVID-19 outbreak. Stay tuned for updates here and for potential virtual training opportunities.
Debido a las recomendaciones de los Centros para el Control de las Enfermedades y la orden del Gobernador de Mantenerse-en-casa, Cultivate Learning va a posponer el Instituto de Calidad sobre el Apoyo al Comportamiento Positivo, que se había programado para realizarse en persona del 28 al 31 de mayo del 2020. Trabajamos en estrecha colaboración con nuestros asociados para monitorear las recomendaciones que vienen desarrollando los oficiales de salud pública en cuanto a la realización de eventos durante el brote del COVID-19. Manténgase informado de las noticias actuales aquí así como de las oportunidades potenciales para capacitaciones virtuales.
Past Institutes & Training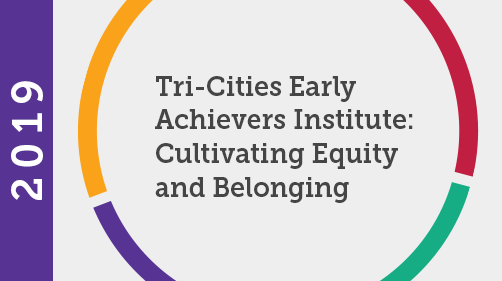 October 18-20, 2019 / 18 - 20 de octubre del 2019
Tri-Cities Early Achievers Institute: Cultivating Equity and Belonging
To celebrate and build community among early childhood educators, school age care providers, coaches, and licensors.
To share equity-focused and linguistically relevant professional development.
To share best practices in early learning aligned with Early Achievers Standards. This includes: ECERS-3 and ITERS-3, trauma informed care, and coaching.
To provide resources and tools for providers caring for school age children.
To provide hands-on and inspiring learning in the Make and Take Room and Learning Lab.
Instituto de Early Achievers en Tri-Cities: Cultivando la Equidad y el Sentido de Pertenencia
Celebrar y desarrollar el sentido de comunidad entre educadores de la infancia, proveedores de cuidados de niños fuera del horario de la escuela, asesores y licenciantes.
Compartir desarrollo profesional que sea enfocado hacia la equidad y lingüísticamente relevante.
Compartir las mejores prácticas en el aprendizaje temprano alineadas con los estándares de Early Achievers. Esto incluye: ECERS-3 e ITERS-3, cuidados informados por y sensibles al trauma, y asesoramiento.
Proporcionar recursos y herramientas para proveedores que cuidan a niños en edad escolar.
Brindar un aprendizaje práctico e inspirador en el Salón de Haga y Tome y el Laboratorio de Aprendizaje.
Location / Ubicación: Red Lion Hotel Kennewick Columbia Center, 1101 North Columbia Center Boulevard, Kennewick, WA 99336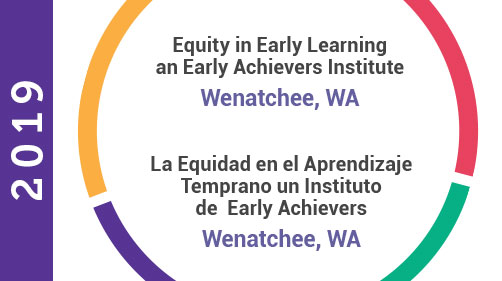 March 29-31, 2019 / 29-31 de marzo del 2019
Equity in Early Learning an Early Achievers Institute
Evidence-based strategies for family engagement
Social and emotional learning
Providing high quality environments and interactions
Supporting dual-language learners
Leadership
La Equidad en el Aprendizaje Temprano un Instituto de Early Achievers
Estrategias basadas en la evidencia para involucrar a las familias
Aprendizaje social y emocional
Proporcionar entornos e interacciones de alta calidad
Apoyar a los niños que aprenden en dos idiomas
Liderazgo
Location: Wenatchee Convention Center, Wenatchee, WA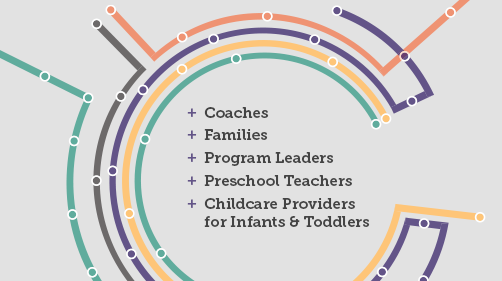 Equity Focused Positive Behavior Support: An Early Achievers Institute
August 13-16, 2018
Coaches, Preschool Teachers, Families, Childcare Providers for Infants & Toddlers, and Program Leaders engaged in a variety of topics, including social emotional learning, race and equity, positive behavior support, and adult resiliency and wellness.
Location: Hyatt Regency Lake Washington at Seattle's Seaport, Renton, WA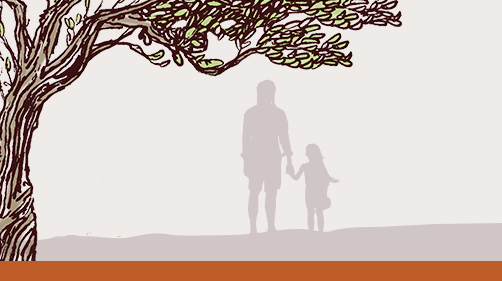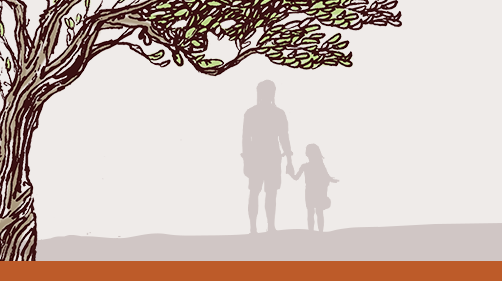 Nurturing Learning: The Latest Science on Young Children's Learning and the Outdoors
August 5-8, 2018
This institute focused on increasing and improving opportunities for children to learn in the outdoors.
Location: IslandWood, Bainbridge Island, WA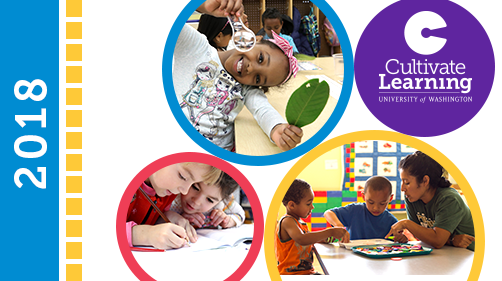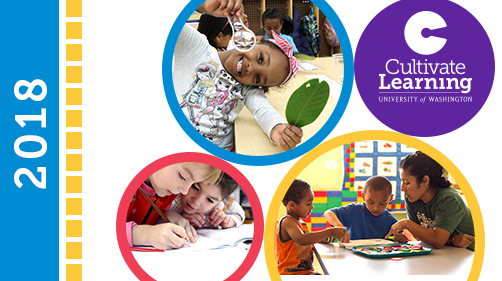 Central Washington Early Achievers Bilingual Institute
July 13-15, 2018
This bilingual (Spanish/English) institute highlighted best practices in positive behavior support, STEAM, and more.
Location: Yakima Valley Visitors and Convention Center, Yakima, WA