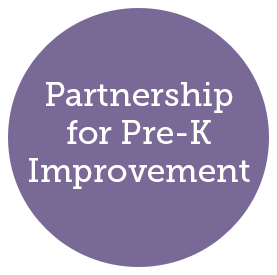 Building and Sustaining High-Quality, Equitable Pre-K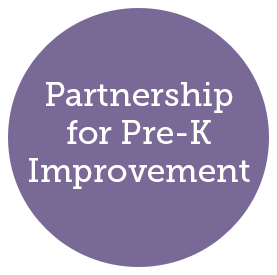 Building and Sustaining High-Quality, Equitable Pre-K
Introducing the Partnership for Pre-K Improvement (PPI) Toolkit
Cultivate Learning at the University of Washington has an exciting new resource, the Partnership for Pre-K Improvement (PPI) Toolkit which is designed to improve equitable access to high-quality pre-K. The PPI Toolkit was developed over the course of a five-year collaborative learning strategy between states, research organizations, and advocacy groups, supported by Cultivate Learning, Alliance for Early Success, and Start Early (formerly The Ounce of Prevention Fund), and generously funded by the Bill & Melinda Gates Foundation.
The PPI Toolkit is a set of 39 tools that guides state early learning agency leaders, researchers, and advocates from the initial stages of building partnerships and creating a shared vision for high-quality equitable pre-K through securing the resources and policies needed to design and implement specific, effective, and measurable continuous quality improvement efforts.
Visit the links below to watch PPI partners discuss the development and ways to use the PPI Toolkit.
Pre-K Systems Implementation and Expansion
The Implementation Development Map (IDM) is a process-oriented tool designed to help state-level leaders measure their state's policies and infrastructure to improve the quality of prekindergarten (pre-K) systems. The IDM includes seven Elements essential to high quality pre-K: political leadership, professional development, instructional leadership, research-based curriculum, formative child assessment, high-quality teaching, and data-driven decision making. Understanding developmental phases of infrastructure and capacity building is critical to improving quality in equitable pre-K programs. The IDM describes the phases of implementation that help states identify where they are along the continuum of developing statewide capacity for sustaining essential Elements of high-quality pre-K. Statewide successes have the potential to generate sustained improvement across the country, setting the national standard for pre-K. Click the buttons below to print the IDM, go to our online IDM assessment, or set a meeting with our PPI team to determine how we can best support your state pre-K system. 
Systems Improvement
Cultivate Learning is committed to improving the quality and equity of early learning through community engaged research and evaluation, professional development, best practices that transform classroom practices, workforce development, and state level systems. Connect with us for support on accessing Cultivate Learning resources designed to transform policies and practices to evaluate, improve, and sustain early learning systems at the local, district, and state level.
Cultivate Learning, Supporting a National Strategy for Early Learning
In 2017, the Bill & Melinda Gates Foundation funded Cultivate Learning to be a partner in a national early learning strategy to improve and expand state pre-K.  In collaboration with anchor partners - Start Early (formerly the Ounce of Prevention Fund), and the Alliance for Early Success, Cultivate Learning implemented the Partnership for Pre-K Improvement (PPI). PPI was a multi-year, cross-sectoral partnership between state agency, advocacy, and research in three states (Oregon, Tennessee, and Washington) to learn together ways to  improve the quality, equity, and sustainability of state-funded pre-K programs. As part of this collaborative effort, Cultivate Learning engaged in three main activities:
Supported Research-Practice Partnerships (RPPs) in all three states to engage in rapid cycle, continuous quality improvement based on learning agenda jointly crafted by state agency and research institutions.
Conducted qualitative Case Studies to examine how RPPs develop, evolve, and sustain over time.
Developed the Implementation Development Map (IDM), a process oriented tool designed to help states evaluate their policies and infrastructure to improve the quality and equity of pre-k systems. To learn more about the IDM and additional tools and resources developed by PPI anchor partners, visit the PPI toolkit website at upk-improvement.org To receive support in using the IDM for pre-k system evaluation and improvement planning, contact ppitoolkitinfo@uw.edu
Served as Washington State's Research-Practice Partner in collaboration with researchers from Education Northwest. Read the learning agenda jointly crafted between Cultivate Learning, Education Northwest, and Washington state's Department of Children, Youth and Families (DCYF) responsible for the state-funded pre-k program, the Early Care Education Assistance Program (ECEAP).
Our Team
Gail Joseph, Principal Investigator (PI) and Director, UW Cultivate Learning, Professor in Early Childhood and Family Studies, UW College of Education
Beza Semu Bulega, Director of Systems Improvement, UW Cultivate Learning
Jessica Cellana,

Content and Systems Specialist

Alyssa Kirkpatrick, Project Coordinator
Contact Us at ppitoolkitinfo@uw.edu