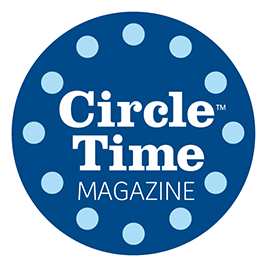 Circle Time Magazine Season 1, Episode 3 Knowledge Check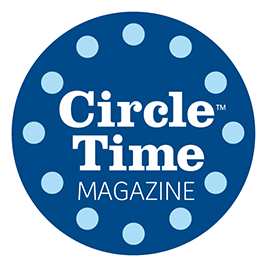 Circle Time Magazine Season 1, Episode 3 Knowledge Check
Knowledge Check answer key (Questions 1 – 5)
Thank you so much for taking this Knowledge Check! For your information the answer key to the questions is below.
List 5 two-dimensional and 5 three dimensional shapes.
Answer:
Possible 2-D shapes: Circle, Semi-Circle, Oval, Triangle, Parallelogram, Rhombas, Rectangle, Square, Trapezoid, Pentagon, Octagon
Possible 3-D Shapes: Prism, Rectangular Prism, Cube, Triangular Prism, Cylinder, Cone, Sphere, Pyramids
Young children learn geometry and spatial sense through:
Answer: All of the Above
Preschoolers are capable of more than just learning names of shapes. Which of these geometry skills should educators expect of children by the end of preschool?
Answer: Combine shapes to create complex structures.
Young children go through four main phases in learning to combine shapes to make new shapes. Put the following phases in the correct order.
Answer:
Piece Assembler __2__
Shape Composer __4__
Pre-Composer __1__
Picture Maker __3__
Art activities help children learn:
Answer: All of the Above
Please contact us at cultiv8@uw.edu if you have questions about Circle Time Magazine. Like Cultivate Learning on Facebook and Instagram to stay connected to our latest work.
Want more of Circle Time Magazine?
We've got a whole collection of episodes for you to dive into. Check out more seasons and episodes currently available.