Esta página también está disponible en español.

Welcome to Circle Time Magazine, Math Edition
Circle Time Magazine is a professional development web series for early childhood educators created and produced by Gail Joseph, PhD, founding director of Cultivate Learning at the University of Washington. Join our hosts as they discuss topics related to the work you do with young children every day. Each episode features guests sharing tips and expertise, trying out materials, highlighting their favorite books, and showing video examples so you can see learning in action.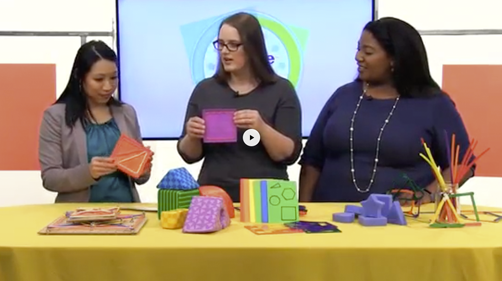 Let's go on a Shape Hunt – Increasing our Knowledge about Geometry & Spatial Awareness
Please contact us at cultiv8@uw.edu if you have questions about Circle Time Magazine. Like Cultivate Learning on Facebook and Instagram to stay connected to our latest work.
Want more of Circle Time Magazine?
We've got a whole collection of episodes for you to dive into. Check out more seasons and episodes currently available.