Esta página también está disponible en español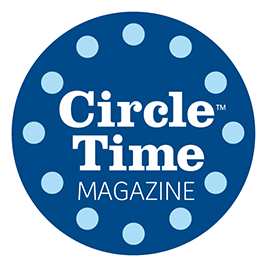 Season 2, Episode 1: Fostering Social Emotional Skills—Relationships Are Key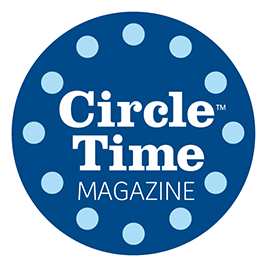 Season 2, Episode 1: Fostering Social Emotional Skills—Relationships Are Key
At the root of social emotional development is healthy relationships. Join us as we explore how to build strong, responsive relationships with young children, and learn how to give them the tools to manage their thoughts, feelings, and actions.
Watch now: episode 1, Fostering Social Emotional Skills: Relationships Are Key!
Each Circle Time Magazine episode includes an educational video delivered in a talk show format. Watch this video to learn more about responsive caregiving, challenges to building relationships and ways to overcome them, and much more.
Download your copy of Issue 1, Relationships are Key!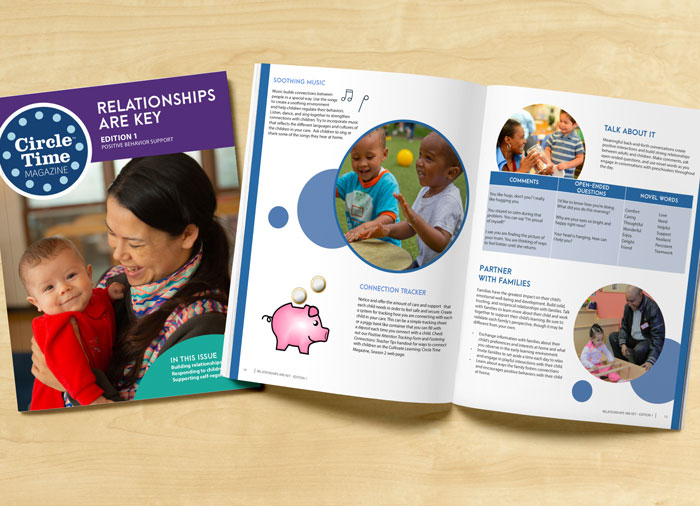 To learn more about Positive Behavior Support (PBS) and the teaching practices that can have a positive impact on your relationships with children and their behavior download the print version or view the magazine online.
Bilingual Book Recommendations:
I Like it When by Mary Murphy (Bilingual: Me gusta cuando por Mary Murphy)
My Face Book by Star Bright Books (Bilingual: Mi libro de las caras por Star Bright Books)
"More More More," Said the Baby by Vera B. Williams (Bilingual: Más, más, más dijo el bebé por Vera B. Williams)
Owl Babies by Martin Waddell (Bilingual: Las lechucitas por Martin Waddell)
Ten, Nine, Eight by Molly Bang (Bilingual: Diez, nueve, ocho por Molly Bang)
Book Recommendations:
Besos for Babies by Jen Arena
Cradle Me by Debby Slier
Feelings! A Baby's Guide to Babies' Feelings by David Salariya
Full, Full, Full of Love by Trish Cooke
I Love You All Day Long by Francesca Rusackas
Maisy Goes to Bed by Lucy Cousins
My Heart Fills with Happiness by Monique Gray Smith
This is Our Baby Born Today by Varsha Bajaj
You Hold Me Up by Monique Gray Smith
Helpful Resources—Episode 1: Relationships are Key
with this collection of additional reading on the main topics of each episode.
Try these Learning Activities...
and improve your practice by engaging in these activities designed to help you put your knowledge into practice.
with these video exemplars that showcase the concepts discussed in the show and magazine, in practice.
Reflect on Bias and Behavior...
with these resources to increase your self-awareness and address unconscious biases that are likely to be impacting children in your program.
TRANSLATION NOTE: Please be aware that there might be slight discrepancies and minor differences between the posted, printed, or electronic text in English and the corresponding Spanish translation, due to the editing and updating of the different versions.
Please contact us at cultiv8@uw.edu if you have questions about Circle Time Magazine. Like Cultivate Learning on Facebook and Instagram to stay connected to our latest work.
Want more of Circle Time Magazine?
We've got whole collection of episodes for you to dive into. Check out more of Positive Support Edition.