Starting June 25, 2020, we are temporarily unable to offer STARS credit for Circle Time Magazine. Read more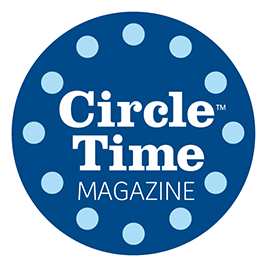 Season 2, Episode 3: Noticing Feelings—Teaching Emotional Literacy and Regulation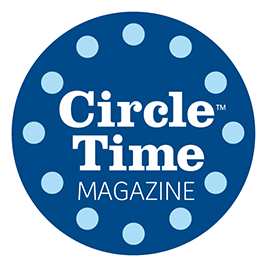 Season 2, Episode 3: Noticing Feelings—Teaching Emotional Literacy and Regulation
Children can better empathize when they have the skills to first identify, understand, and respond to their own emotions. This episode shares ways to support children's emotional self-regulation and increase their emotional literacy and communication. That way they can engage with others in healthy ways, and keep on learning!
Circle Time Magazine, the show! Each Circle Time Magazine episode includes an educational video delivered in a talk show format. Watch this video to learn more about helping children to build their emotional literacy and emotional regulation skills.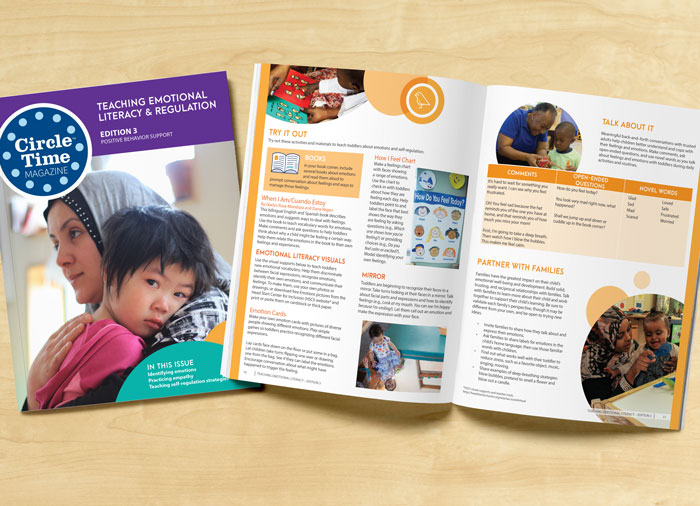 Helpful Resources—Episode 3: Teaching Emotional Literacy and Regulation
with this collection of additional reading on the main topics of each episode.
Try these Learning Activities...
and improve your practice by engaging in these activities designed to help you put your knowledge into practice.
with these video exemplars that showcase the concepts discussed in the show and magazine, in practice.
Reflect on Bias and Behavior...
with these resources to increase your self-awareness and address unconscious biases that are likely to be impacting children in your program.
…with this booklist for children ages 0-5 related to the episode topic
When I am by Gladys Rosa-Mendoza (Bilingual: When I Am/Cuando estoy por Gladys Rosa-Mendoza)
Feelings by Millet Publishing (Bilingual: Feelings/Sentimientos por  Millet Publishing)
Today I Feel Silly & Other Moods That Make My Day by Jamie Lee Curtis (Bilingual: Hoy me siento tonta/Today I Feel Silly por Jamie Lee)
When Sophie Gets Really, Really Angry by Molly Bang (Spanish: Cuando Sofía se enoja, se enoja de veras por Molly Bang)
How do Dinosaurs Say I'm Mad by Jane Yolen (Spanish: ¿Cómo dicen estoy enojado los dinosaurios? por Jane Yolen)
F is for Feelings by Goldie Millar and Lisa Berger
Making Faces: A First Book of Emotions by Abrams Appleseed
The Feelings Book by Todd Parr
When Sophie's Feelings are Really, Really Hurt by Molly Bang
The Feelings Book by Todd Parr
When Sophie's Feelings are Really, Really Hurt by Molly Bang
My Cold Plum Lemon Pie Bluesy Mood by Tameka Fryer Brown
My Many Colored Days by Dr. Seuss
My Blue is Happy by Jessica Young
Grumpy Pants by Claire Messer
TRANSLATION NOTE: Please be aware that there might be slight discrepancies and minor differences between the posted, printed, or electronic text in English and the corresponding Spanish translation, due to the editing and updating of the different versions.
Please contact us at ctmag@uw.edu if you have questions about Circle Time Magazine. Like Cultivate Learning on Facebook and Instagram to stay connected to our latest work.
Want more of Circle Time Magazine?
We've got whole collection of episodes for you to dive into. Check out more of Season 2.