Esta página también está disponible en español.
This introductory episode provides a brief overview of the supports that educators and families of young children can access within the disability system. There are many parts to the system, and we will highlight several of the touchpoints teachers find most valuable. Join us as we:
Highlight strategies for conducting conversations with families about concerns.
Explain what the referral and evaluation processes entail.
Provide a glimpse into goal setting during Individualized Family Service Plan (IFSP) and Individualized Education Program (IEP) meetings.
Show examples of what special education services look like for children ages birth to 5.
Share tips for collaborating with service providers and therapists.
Watch the Season 3 Overview Episode now!
Take a look at the two bonus resources below for an inside peek into IFSP and IEP meetings.
Individualized Family Service Plan (IFSP)
Individualized Education Program (IEP)
This episode covers several services available for supporting children with disabilities and their families.
Gears of Supports shows families, children, and teachers interacting together through the various spokes in the special education system. Please explore the resources!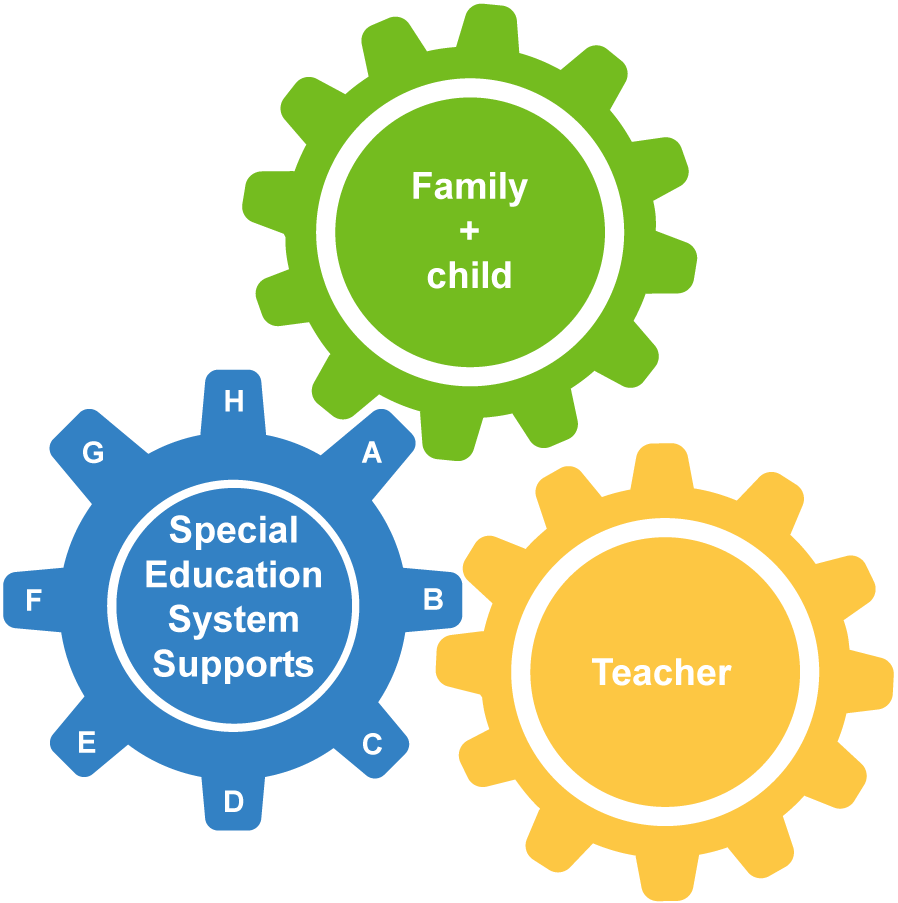 Special Education System Gear Breakdown
B. Referral + C. Evaluation
D. Development of IEP/IFSP + E. Annual Review
F. Implementation & Placement
TRANSLATION NOTE: Please be aware that there might be slight discrepancies and minor differences between the posted, printed, or electronic text in English and the corresponding Spanish translation, due to the editing and updating of the different versions.
Please contact us at cultiv8@uw.edu if you have questions about Circle Time Magazine. Like Cultivate Learning on Facebook and Instagram to stay connected to our latest work.
Want more of Circle Time Magazine?
We've got whole collection of episodes for you to dive into. Check out more of Season 3.