Esta página también está disponible en español.


Circle Time Magazine is a unique professional development series that offers a web-based talk show, magazine, and online resources with each episode. This season we're partnering with School's Out Washington to look at quality teaching practices with an expanded age range. We'll be especially focused on school-age children, and discuss practical strategies for working with children ages birth to 12 years old. Many providers serve both early childhood and school-age children. Right now during the COVID-19 pandemic many programs have expanded their services. Some providers are serving school-age kids for the first time and other programs are serving school-age children all day and are supporting remote learning. This season will review practices to support both experienced and new school-age care providers. Learn about creating safe, culturally responsive learning environments, building social-emotional skills, and cultivating empowering relationships with children.
Circle Time Magazine Season 4 Hosts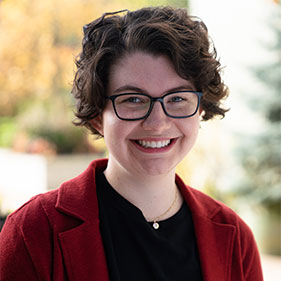 Sophie Biddle has rich experience working with young people, ages 5 - 18 years old, in non-traditional educational and expanded learning opportunity spaces. She is currently the project lead for Cultivate Learning's Expanded Learning Opportunities (ELO) team, where she supports providers in offering high quality before and after school learning spaces for young people ages 5 – 18 years old. She has a BA in Sociology and Elementary Science Education from Portland State University. Sophie also leads Cultivate Learning's youth engagement work, partnering with young people in Washington State to create empowering, equity-centered ELO spaces.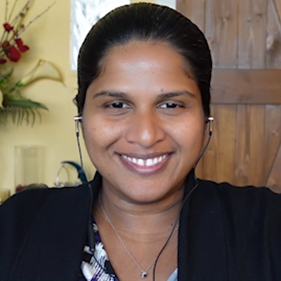 Sheely Mauck has extensive experience in youth development and expanded learning opportunity (ELO) programs. For nearly 10 years, she ran education and teen programs at both Boys & Girls Clubs and YMCAs throughout the Puget Sound region. In 2012, Sheely began working part-time as a program quality trainer, coach, and external assessor for School's Out Washington (SOWA) and became a Field Consultant for the David P. Weikart Center for Youth Program Quality. Sheely now serves as the Statewide Quality Education Director at SOWA where she seeks to deliver a dependable and responsive system of professional learning and continuous quality improvement supports for ELO professionals across Washington State. Sheely has a B.A. in Psychology from Pacific Lutheran University and a Master of Public Administration & Nonprofit Management from Seattle University. Sheely is passionate about creating and providing accessible, equitable, and culturally responsive learning opportunities to ensure high-quality and impactful programs for children and youth.
TRANSLATION NOTE: Please be aware that there might be slight discrepancies and minor differences between the posted, printed, or electronic text in English and the corresponding Spanish translation, due to the editing and updating of the different versions.
Please contact us at cultiv8@uw.edu if you have questions about Circle Time Magazine. Like Cultivate Learning on Facebook and Instagram to stay connected to our latest work.
Want more of Circle Time Magazine?
We've got whole collection of episodes for you to dive into. Check out more of Season 4.