Esta página también está disponible en español.

Let's go on a Shape Hunt – Increasing our Knowledge about Geometry & Spatial Awareness
Our third episode focuses on geometry concepts in early childhood. Join us as we:
Review key concepts and skills related to geometry and spatial awareness.
Explain how young children develop an understanding of these concepts and skills as they move along the learning pathway.
Reveal strategies that educators can use to support early brain development.
Share exciting ways that art and other choice materials can increase learning opportunities linked to geometry and spatial sense.
Circle Time Magazine, in print!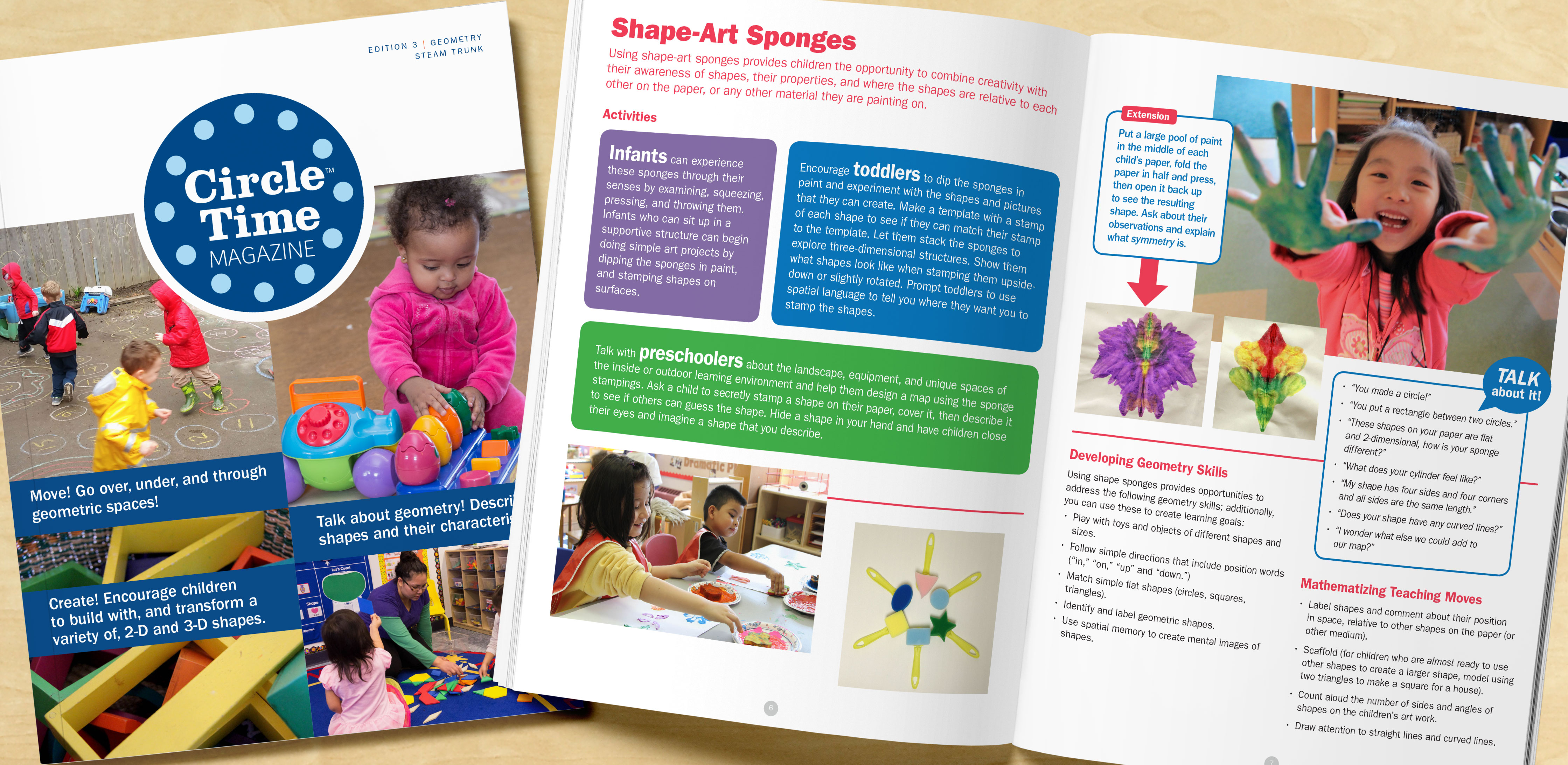 Download the magazine for suggestions on how to use the materials shown in the Try It Out segment on the show. You can also view it online.
Reference this learning trajectory to understand the big ideas around math concepts, developmental progressions, and to get some suggestions for planning instruction.
Set goals, observe practices, and give feedback with these number and counting coach tools.
Please contact us at cultiv8@uw.edu if you have questions about Circle Time Magazine. Like Cultivate Learning on Facebook and Instagram to stay connected to our latest work.
Want more of Circle Time Magazine?
We've got whole collection of episodes for you to dive into. Check out more of Season 1.