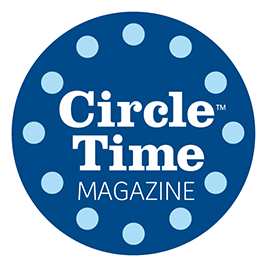 Circle Time Magazine Season 2, Episode 1 Knowledge Check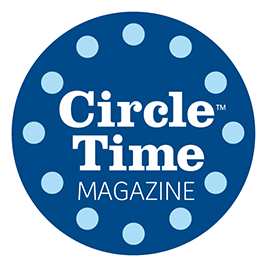 Circle Time Magazine Season 2, Episode 1 Knowledge Check
Answer Key (Questions 1 – 5)
Thank you for taking this Knowledge Check! Use the answer key to see how you did on the show quiz portion of the survey.
Responding to an infant when they cry makes them overly dependent on their caregivers and less independent as they grow up.
Answer: False – Responding to infants when they cry is responsive caregiving and promotes a sense of trust and security between infants and caregivers.
Which of the following are strategies to make "deposits" into a child's piggy bank?
Answer: E
Here are some questions to reflect on and help you examine your own implicit bias. Select one. There is no right or wrong answer for this question. It is one next step you can take. Please indicate which prompt you would like to use as a point of reflection.
Answer: N/A
If you would like to share something from your reflection, feel free in the text box below.
Answer: N/A
Describe a breathing strategy that can benefit the parasympathetic nervous system. Be sure to include why the parasympathetic nervous system is important for resiliency.
Answer: Responses should include:
Take a deep breath (or five). On the exhale, say something you are thankful for.
Saying something you are thankful for extends the amount of time you exhale and that activates the parasympathetic nervous system.
Activating the parasympathetic nervous system is what allows you to become calm.
Being calm promotes resilience.
Please contact us at cultiv8@uw.edu if you have questions about Circle Time Magazine. Like Cultivate Learning on Facebook and Instagram to stay connected to our latest work.
Want more of Circle Time Magazine?
We've got a whole collection of episodes for you to dive into. Check out more seasons and episodes currently available.