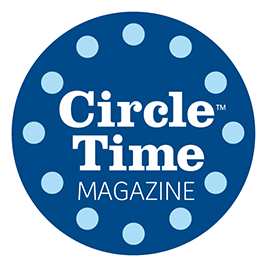 Circle Time Magazine Season 2, Episode 5 Knowledge Check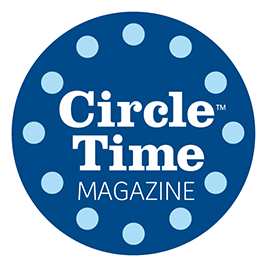 Circle Time Magazine Season 2, Episode 5 Knowledge Check
Answer Key (Questions 1 – 5)
This Knowledge Check will test your understanding of some of the core concepts covered in the fourth episode of Circle Time Magazine, Season 2, Addressing Challenging Behavior—Guidance and Support. We will also ask for some demographic information and your opinion of the webcast. To receive STARS credit for this professional development activity, answer all the questions and provide your STARS identification information when prompted.
Jordan shared a definition of challenging behavior. How is challenging behavior different from other behavior? Please give an example.
Answers can be similar to: A behavior is challenging when on a consistent basis it interferes with a child's learning or the learning and success of other classmates. For example, a child who consistently takes toys from other children.
The 3 R's can help educators when challenging behavior is happening. List the 3 R's and briefly explain how they can help educators.
Answer:
Reflect - Why is the behavior challenging to me?
Review - What foundational strategies have I been using and how did they work? Is there something I missed?
Resiliency - How am I taking care of myself (self-care) and modeling coping with difficult situations/wellness?
Understanding and addressing the function of the behavior is key. You can use the Behavior Equation to figure out what the function is. What is the Behavior Equation?
Answers: A - Antecedent + Behavior (Form) + Consequence = Function.
Why is it important to do many observations when challenging behavior is happening?
Possible answer: It's important to do multiple observations to determine if there is a pattern. Through observation, you can figure out the behavior equation. Observation provides us with the data needed to respond to and address challenging behavior. Observation may uncover some simple prevention strategies that would address the challenging behavior.
Once you have observed and determined the function of behavior, what are the next parts of the behavior support plan?
Answer: B - Prevent - Use strategies to meet the child's needs before the challenging behavior happens. Teach - teach new skills/replacement behavior. Respond - respond positively to the new behavior to ensure it keeps being effective for the child.
Please contact us at cultiv8@uw.edu if you have questions about Circle Time Magazine. Like Cultivate Learning on Facebook and Instagram to stay connected to our latest work.
Want more of Circle Time Magazine?
We've got a whole collection of episodes for you to dive into. Check out more seasons and episodes currently available.